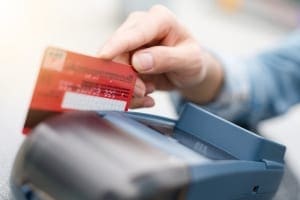 Our Debit for a Difference program began in 2019 as a way for Sunflower Community Credit Union to help our area educators. Every time our members use their ATM or Debit Cards the credit union earns a small percentage of income. The Credit Union is passing a portion of these earnings back to the community in the form of grants for area teachers.
Educators from Washington, Marshall, and Nemaha Counties can apply for quarterly grants of up to $500 for special projects that are not normally funded through their district. These applications are reviewed by a committee selected by our Board of Directors. We have awarded grants to schools in all three counties that we serve and funded a wide variety of projects.
The more our members use their debit card the bigger the grant fund will grow, allowing us to give more grants to the teachers!
The application is available here.
CONTACT US
Phone: (785) 562-3741
Fax: (785) 562-3439

Address
407 Broadway
P.O. Box 190
Marysville, KS 66508

Branch Hours
Mon - Fri: 9 a.m. - 5:00 p.m.
Sat: 9 a.m. - 12:00 p.m.